Commercial Properties

We provide restoration and re-construction services for your commercial and industrial buildings, HOA properties and apartment properties. We service jobs ranging from small to very large.
Residential Properties

We provide restoration and re-construction services for residential properties ranging from condominiums and apartments to high-end luxury estates. We service jobs from routine to very extensive large losses.
Emergency Restoration Services
Construction Services

Rebuilding After a Loss
We handle simple, small jobs to very extensive large-loss jobs. Whether it's simple drywall & paint, or complete upgrade & re-construction of a commercial or residential property we have the experience you need.

General Contractors
Since 1987 we've provided reputable contracting services to 1000's of jobs all over Southern California (and beyond). By combining our experience as a General Contractor with Restoration services, we provide you with unique advantages.

Large Loss Specialists
Constructing your commercial or residential property back to pre-loss (or better) condition for large losses is one of our unique strengths. We have the experience, skill AND reputation you demand on these very unique and valuable properties.

Construction Consultants
We are called upon to act as a construction consultant for property owners and managers, as well as insurance companies and adjusters because of our broad and long experience with all sizes of commercial and residential losses.
We're Hiring!
Restoration Technicians
MSB is GROWING and we're looking for more great people.
We are looking for restoration technicians
$18-31 per hour to start.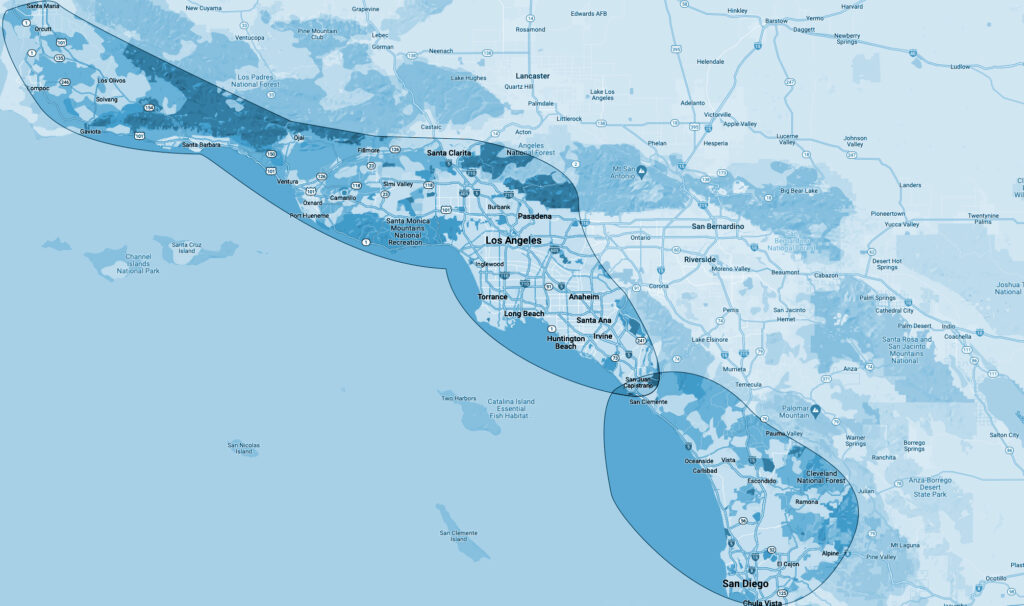 Areas We Serve
Primary Service Areas:
Los Angeles County
Ventura County
Santa Barbara County
Orange County
San Diego County
Additional Service Areas:
All Southern California
All California
Arizona
Nevada
Nationwide Service:
As a CORE Elite Member, MSB is part of a NATIONWIDE NETWORK of the most reputable restoration services companies in the United States. If you have properties in Southern California and in other areas of the US, contact us. We will connect you with the CORE network to help you identify a local contractor in the states and cities of your other properties.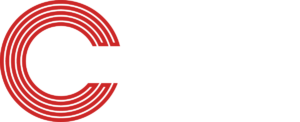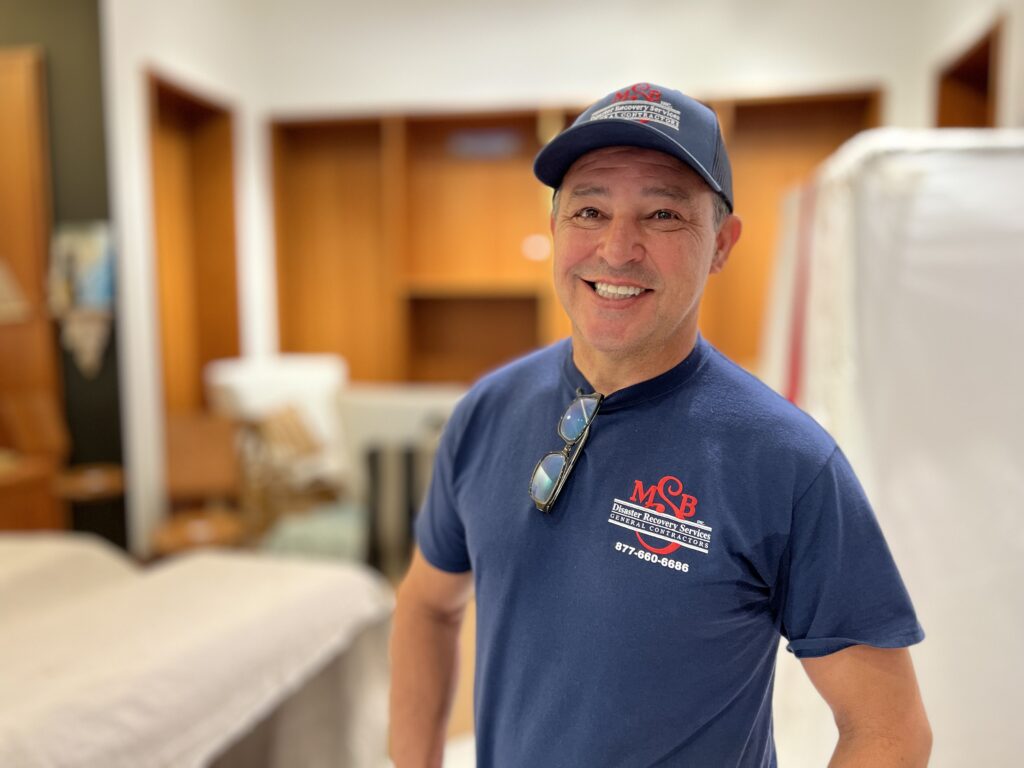 Why Choose MSB?

Fast 24/7 Emergency Restoration Service — Within 2 hours!*
With one call, we'll dispatch a team to your location within 2 hours and begin handling your property damage emergency. Our teams are available 24 hours a day, 7 days a week. Our on-call team leaders have their service vehicles with them at their homes so they have what is needed when they arrive at your property.
* most cases, on some occasions we may require more time due to unforeseen circumstances i.e. traffic

World-Class Communication with all Parties
Restoration and construction projects have the best outcomes when the contractor provides you and other connected parties with regular, clear and helpful communication. Over the years, we've worked diligently to create our processes that deliver this excellent level of communication you need and want.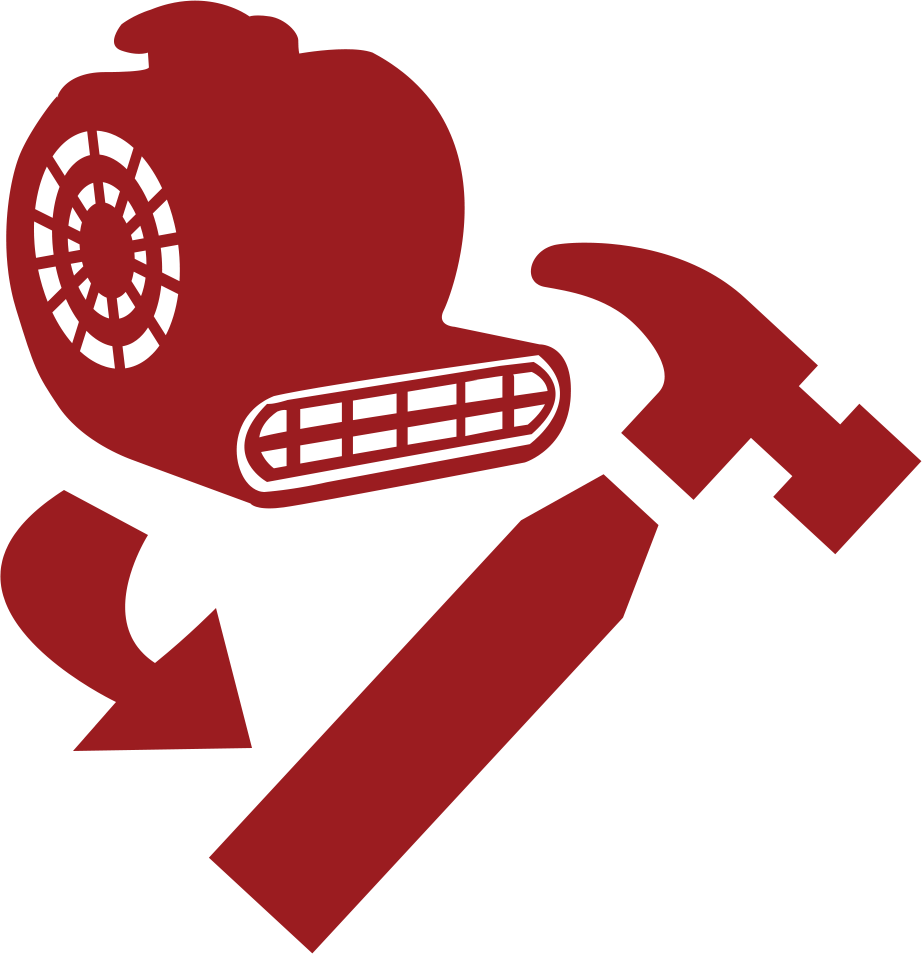 One-Call for Restoration/Remediation, Re-Construction, and Content Storage/Packing
Often after a property damage loss re-construction and or your property contents need to be handled as well. MSB is a reputable, full service restoration, construction AND property content contractor. One call, does it all!

We Minimize Occupant Displacement!
When the occupant (that may be you) is inconvenienced because of the damage and restoration process it is difficult – to say the least. That's why our teams are dedicated to minimizing or eliminating occupant displacement while restoration and repairs are being completed.
We employ numerous steps that minimize the occupant's need to relocate to another property, including isolating the damage and danger to part of the building so the occupant can remain on the premises. We do all we can to make this a top priority!